"The greatest among you will be your servant." Matt. 23:11
SouthGate Staff
Andrew Cunningham - Senior Pastor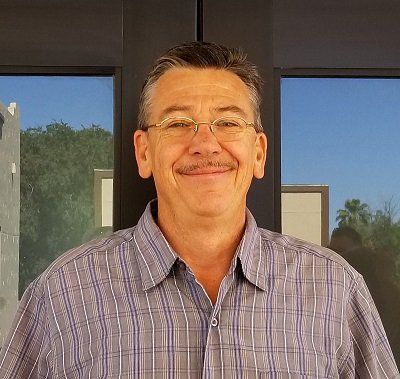 Pastor Andrew Cunningham-Senior Pastor
In 1983 while serving in the US Air Force, Pastor Andrew felt the call of God on his life. He realized that helping people meet Jesus and discover the purpose He had for their lives was the one thing that that would bring him joy and fulfillment in life so he decided that full time ministry was what
he wanted to do.
When his tour of duty ended he returned to Colorado where he was born and raised and got a job. In 1987 he was invited to come work at SouthGate Church under the founding Pastor of the ministry with duties that included grounds keeper, children's ministry and bus driving for the Christian school on the campus.
In 1988 he met his beautiful wife Jeri Lynn and they married in 1989. Jeri Lynn became one of the teachers of the 91st Psalm Christian School - the largest ministry of SouthGate Church.
Pastor Andrew attended 2 years of Bible School and in 1992 became the Associate Pastor of SouthGate. In Jan. 1993 the founding Pastor retired and Pastor Andrew became the new Senior Pastor and realized that this indeed was what God had prepared him for.
Since those early years Pastor Andrew has gone on to become known as one of the strong leaders in the South Mountain community. He served 10 years on the South Mtn. Village Planning Committee. His leadership was instrumental in bringing Pastors of many different churches together to serve the needs of the local community . He has involved Southgate in a multitude of outreaches over the years which include the Rio Vista Thanksgiving outreach that provides groceries and a Thanksgiving dinner to over 2000 needy people each year, the Holiday Fun Fest for under privileged children, a pancake breakfast for the 600 participants in the annual South Mountain Community Parade, an annual outreach for the women and children staying at the Phoenix Rescue Mission's Changing Lives Center as well as support to a number world wide missionary organizations.
Under Pastor Andrew's leadership SouthGate has grown from 3 original buildings to a total of 9 including a multi-purpose building with a gymnasium and a soccer field for the school's athletic program.
Pastor Andrew and Jeri Lynn have four daughters, a son and one granddaughter. He is a
man who loves people and he will tell you that his joy has always
been in the journey and what we become through that journey.
.
John Wilkirson - Associate Pastor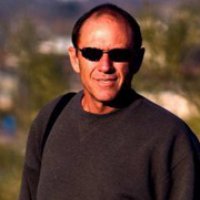 Pastor John Wilkirson-Associate Pastor
Pastor John was born and raised in a Christian home in Arizona. Through many profound and tangible experiences with the Lord, he realized from an early age he was called to ministry. He joined the staff of SouthGate Church under the founding Pastor in the 1970's. He has traveled around the country doing door to door evangelism as well as overseas mission work.
Pastor John was very instrumental in the early years of the church, putting together various programs and teaching classes. He started an amazing Children's Church program and ministered to many inner city and neighborhood children for several years. He has taught many Bible classes, conducted outreaches, does hospital visitations, and preaches the Word of God whenever called upon. He also serves SouthGate by doing all of the landscape maintenance including our amazing soccer field. He finds great joy in making the grounds look beautiful.
Pastor John proudly served his country during the Vietnam War as a Pathfinder in the 101st Airborne Division. He was wounded in action and God miraculously saved his life. He is married to his lovely wife June and has a daughter, son, five grandchildren and one great grandchild.
He is a wonderful servant Pastor to the people of SouthGate Church!
Rob Arthurs - Principal: 91st Psalm Christian School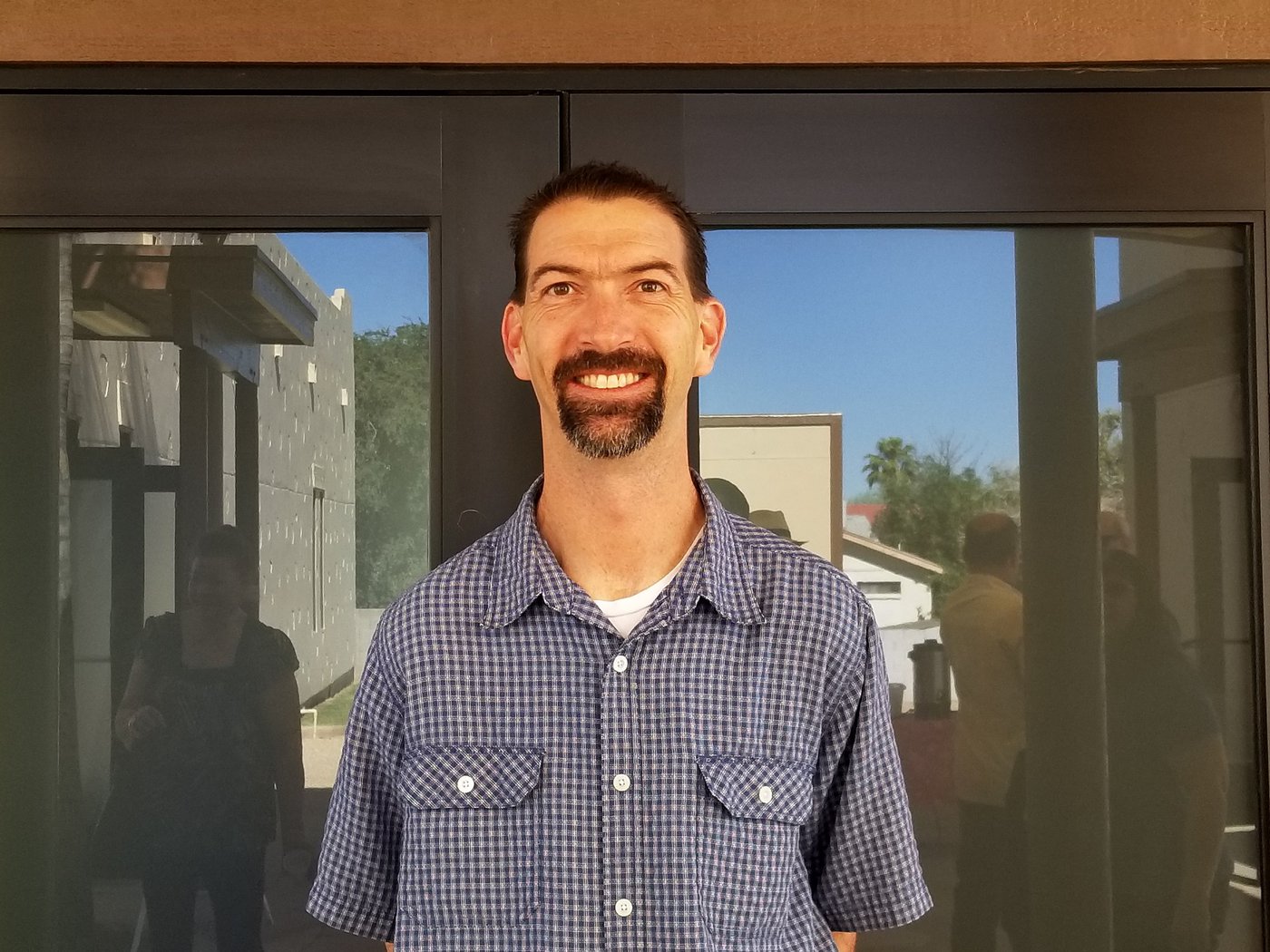 Rob Arthurs - School Principal
Rob Arthurs received his Bachelors degree in Music Education while playing percussion at Arizona State University, and his Masters degree in Educational Leadership through Northern Arizona University. He began his teaching career in the Scottsdale Unified School District and has taught concert band, jazz band, percussion, drumline, and general music at all grade levels for the past twenty-three years. In 2008, Mr. Arthurs was hired by 91st Psalm Christian School to create a music program for the school, bringing 1st - 4th grade general music, along with concert and jazz bands for grades 5, 6, Jr. High and High School. Currently, Mr. Arthurs is the principal of 91st Psalm Christian School while continuing to teach 5th grade, 6th grade, Jr. High and High School concert bands.
Rob has been a member of Southgate Church since 1988, and has been a member of the SouthGate worship team for over 25 years.
Tina Showalter - Church Administrator/Children's Church Coordinator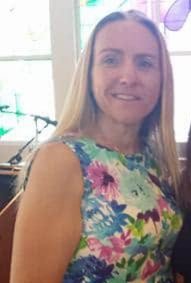 Tina Showalter-Church Administrator/Children's Ministry Coordinator
Tina comes to us with early childhood development education and 15 years of elementary education including many years of special education. She is married to her husband Tim and together they have a grown son and daughter.
As Church Administrator Tina over sees the day-to-day operations of the church, as well as church events.
As Children's Ministry Coordinator Tina is responsible for all classes nursery through 6th grade. This involves training volunteers, scheduling, making sure the volunteers have everything they need for their area as well as teaching a class herself. In addition to overseeing all the Sunday morning children's classes, she also coordinates and runs our summer VBS program which involves curriculum, volunteers and activities.
Tina's love for children will allow children in our classes to have a wonderful experience.
Tim Herring - Youth Leader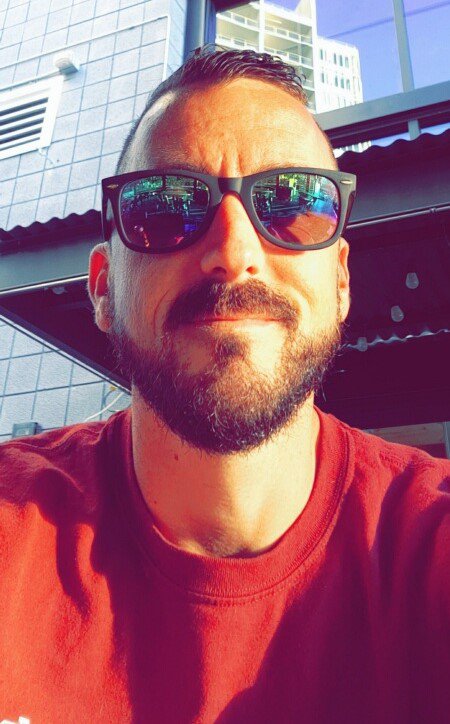 Tim Herring - Youth Leader
"I very much enjoy watching our youth grow and experience God in their lives. If I can assist them to know God more through sharing my heart, my experiences and how to apply God's living word in their personal lives then that is a great day!"
SouthGate Elders